Caja de Pandora 2016 , Resumen Semanal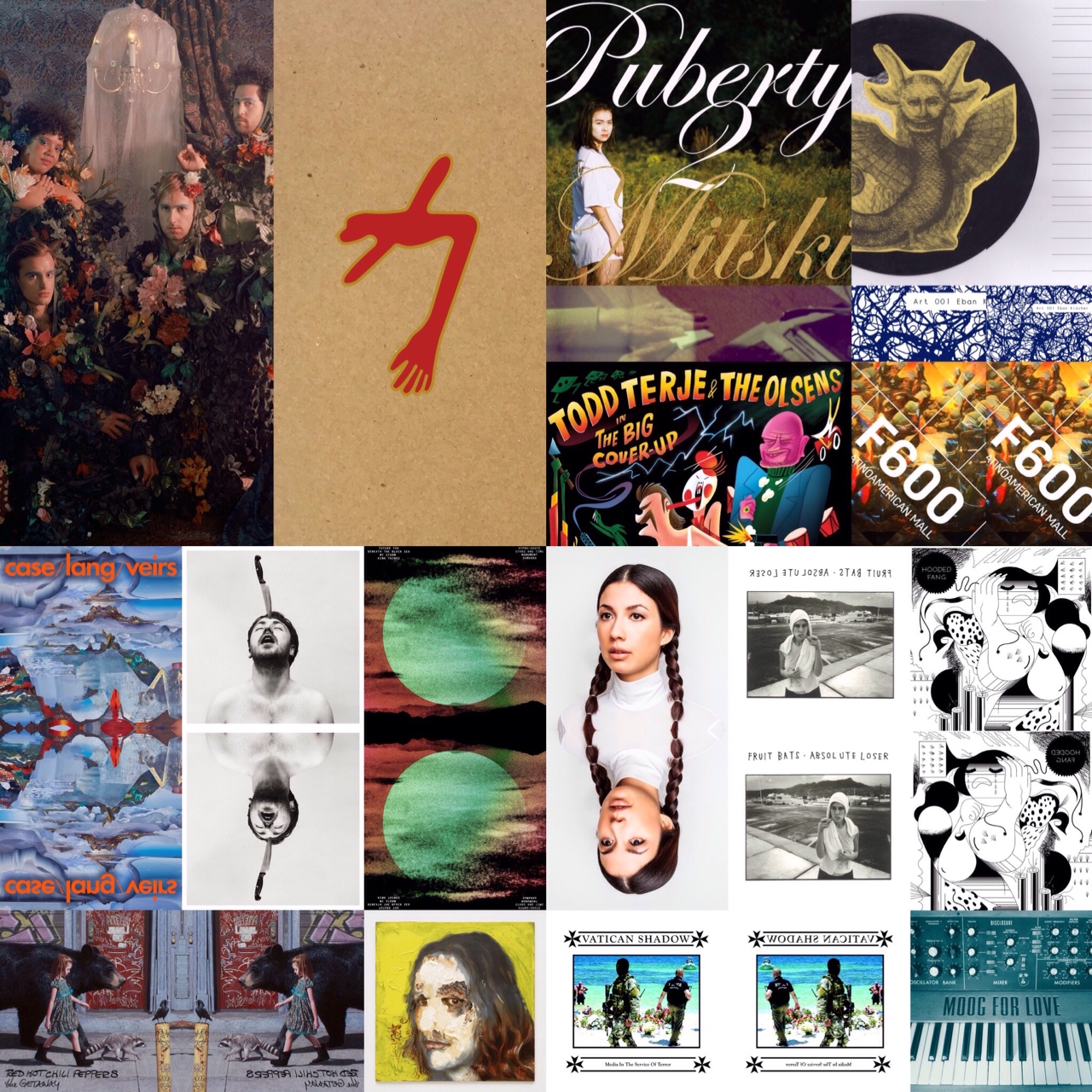 Caja de Pandora este viernes 24 junio te ofrece su Resumen Semanal
Concluimos la semana repasando los discos que dieron forma a nuestra programación, siempre basada en publicaciones discográficas de este 2016.
Una contundente dosis musical que transitara por el Rock de Weaves, Swans y Hooded Fang, además de Folk por cuenta de Case-Lang-Veirs y MONEY, Electrónica Chilena con F600 o Eban Krocher e internacional por cuenta de Todd Terje & The Olsens, Vatican Shadow o Disclosure, además de escuchar lo nuevo de Red Hot Chili Peppers, talentos femeninos como Mitski o Emmy the Great, y más.
Escuchamos:
[02:59] 01. Weaves - Tick
[03:07] 02. Weaves - Birds & Bees
[14:28] 03. Swans - The World Looks Red / The World Looks Black
[05:27] 04. Swans - When Will I Return?
[03:33] 05. Mitski - Your Best American Girl
[03:41] 06. Mitski - Happy
[07:50] 07. Todd Terje & The Olsens - La fête sauvage (Prins Thomas Remix)
[05:10] 08. Maifersoni - Idahue Remixtro
[08:40] 09. F600 - Controlling
[07:22] 10. Eban Krocher - Art 0021
[01:18] 11. Madreloba - Alfil
[02:58] 12. Case/Lang/Veirs - Atomic Number
[03:18] 13. Case/Lang/Veirs - Best Kept Secret
[03:38] 14. MONEY - You Look Like A Sad Painting On Both Sides Of The Sky
[04:50] 15. MONEY - I'll Be The Night
[07:08] 16. LNZNDRF - Future You
[05:03] 17. Red Hot Chili Peppers - Dark Necessities
[04:24] 18. Red Hot Chili Peppers - Go Robot
[03:52] 19. Jameszoo - Flake
[03:35] 20. Emmy the Great - Algorithm
[03:05] 21. Fruit Bats - Humbug Mountain Song
[03:51] 22. Hooded Fang - Impressions
[04:22] 23. Vatican Shadow - More of the Same (Tunisia)
[04:41] 24. Disclosure - Moog for Love (Radio Edit) (feat. Eats Everything)